Balloon Decorating
Balloon decorating or balloon décor covers a myriad of areas at an event, be it a social or corporate gathering. Balloon décor can be just as exciting and colorful as ANY form of décor that has been in use for decades. Balloon décor is truly an art form we have developed over the years to refine into what might best be called "classic" balloon décor. Our special brand of classic balloon décor consists generally of larger design elements such as balloon columns, arches, balloon walls and ceiling treatments. And let's not forget floor décor and table centerpieces as well that are both important design elements to many decorated events. Any of these design pieces can also incorporate elements of lighting to go with them along with custom created signs, lettering, logos and props all created in our Foamboard Factory.
Imagine any scene where you would need décor and balloons from Balloonacy have been there:
Product or Company Launch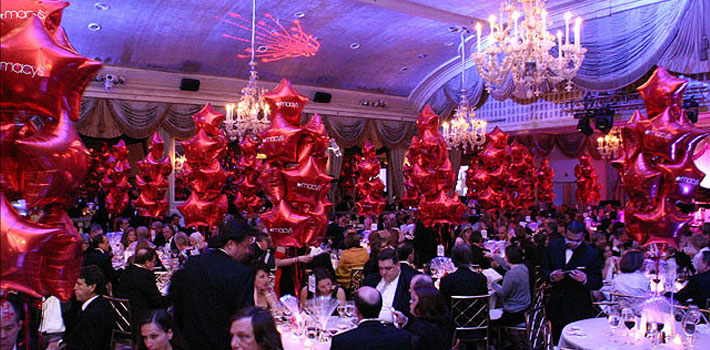 Balloon columns welcoming guests or customers to a store grand opening like 7-Eleven and Burlington Coats loves!
A new product reveal at a conference or trade show with stage décor of balloons columns or arches. Recreation of your logo in balloons will cause that "buzz" you so desire.
Highlighting your trade show booth with huge balloons or arches to really capture the attention of passing attendees.
Balloons delivered with your logo imprinted on them just like Five Below has insisted on at over 500 store openings in the last 5 years.
Social gatherings – Balloons make great "markers" for areas of your event
Arches over dancefloors.
Columns welcoming your guests to a ballroom or tent.
Floor bouquets so easy to move around wherever you may need.
Balloon walls with our custom signage for a selfie-station, room divider, logo opportunity or to enhance a step & repeat banner.
Balloon centerpieces whether simple, elegant or themed are fantastic décor elements at nearly any gathering.
Life events :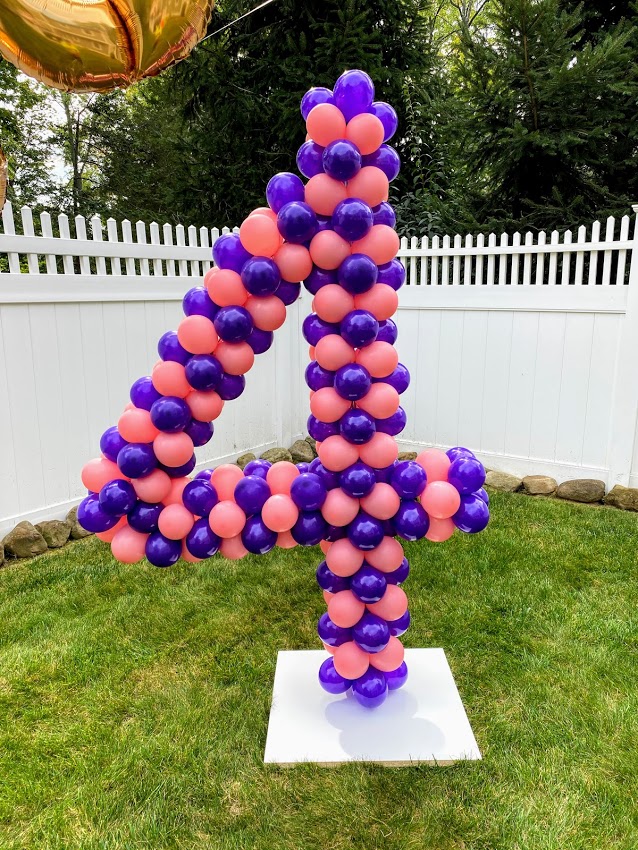 Baby Showers love so much from Balloonacy – arches, columns, sculptures, you name it, we've done it.
Baby Reveals – exploding balloons say it best whether a hanging, exploding balloon drop or custom sculpture with a "revealing" element.
Graduations – large number sculptures, customer graduate centerpieces, foil balloons in a myriad of graduation designs and lots more.
Holiday Décor:
Who doesn't love a giant candy cane, toy soldier, Christmas tree, Santa or giant tree ornaments?
Halloween balloons spiders – BOO!
A gigantic Hanukkah menorah.
4th of July flag balloon wall or balloon columns or arch.
Valentine's heart sculptures table size or walkthrough and all sizes in between.
Theater décor, movie and TV sets:
You've seen us an so many movies and TV shows and you probably didn't even know it:
Movie credits – You've Got Mail, Ransom, Spiderman 3, World Trade Center and the soon to be released A Journal for Jordan to name a few.
TV credits – Late Night with David Letterman, Beyonce's Birthday, Double Dare, Sally Jesse Raphael, BET New Year's Eve shows, Kimora-Life In The Fab Lane and more.
What is a Balloon Arch?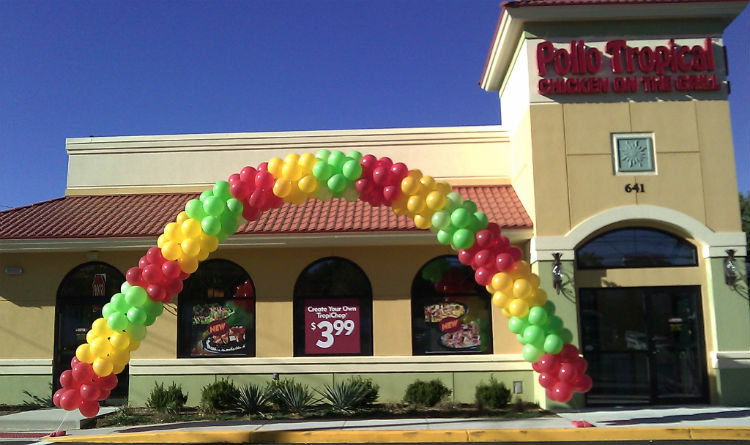 Balloon arches have a long history in the business of balloons, dating back to the 1970's. In all this time, balloon arches have come a long way in design, style and sizes. Balloon arches are a terrific design element for many places at your event:
Over a doorway entrance to your home or as a welcome element setting the tone for your special event.
Over a dancefloor or stage area.
Over a buffet table
Over the guest of honor's special place at your event.
Outside for a store grand opening or sale event.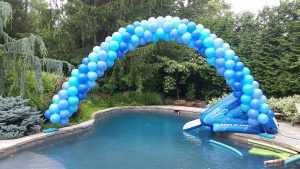 Single arches – sometimes call a "String of Pearls arch because that's what it looks like. A single arch is just that – a single row of balloons created on a single line set next to each other. Single arches are very economical and are best created only for indoor events.
Double Arch – a unique specialty of Balloonacy, where balloons create an arch that looks like a zipper design or butterfly wings. It's different and (when done right like at Balloonacy) a real show stopper. Like single arches, double arches MUST be used only indoors.
Packed or Triple Arch – a big, thick, classic arch design that can be created in many different patterns. We offer such patterns as the ever-popular spiral, blocks of colors, stripes, random, solid colors, zig-zag, diamond shape and lots more.
Foil Arch – these are long lasting arches that work great indoors or out. Foil balloons create a dynamic, brilliant shine that will surely command the attention of your guests and can potentially last for many days. Organic arch – The newest balloon craze that has taken the world by storm.
Organic arches – use hundreds of multiple sizes of balloons throughout to create a truly unique design every single time we create one. Whether a full arch (from floor to floor) or the very popular demi-arch, you and your guests will simply love these truly exciting, colorful and unique creations from Balloonacy.