Whether you are throwing a birthday party or just want an excuse to celebrate the great weather, a carnival theme party is always a good idea. There are tons of fun activities that both adults and children can enjoy, and the games and décor options are truly limitless. With so many different directions to go in though, it can sometimes feel overwhelming trying to narrow down your interests and choose what to feature at your party. Luckily, our staff has the skills, experience, and resources needed to help your party go off without a hitch.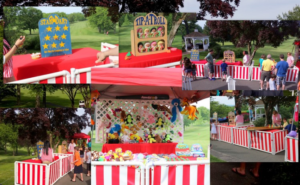 The carnival games you can choose from include Milk Can Toss (using bean bangs to land three in a can), Ring Toss (tossing rings onto stems), Clown Toss (throwing bean bags into a clown's mouth), Football Throw (using foam footballs to throw into the player's hands), Crazy Wire (testing your steadiness before the buzzer goes out), Star Dart (throwing suction darts to hit star-shaped targets), and much more. Along with the entertainment, you can also rent out dollar booths, where guests can dive for play money and win prizes, and you can opt for hand-painted scenery as well. As far as the food, you can't have a carnival party without hot dogs, popcorn, Sno-cones, and cotton candy. You can rent these out by the hour, and find the carnival package that fits your budget best.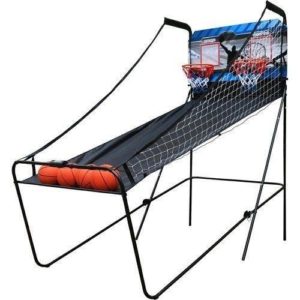 We will also provide all types of carnival-themed balloons, props, party supplies, and other kinds of décor to really transform any indoor or outdoor space into a carnival that everyone will be talking about for weeks and months to come. When you work with us, we can go through the color and size chart to handpick balloons that capture the carnival spirit and suit your taste. We also do printed balloons, arches, sculptures, columns and balloon art, so we can customize our décor to suit your budget, guest size, and personal preferences.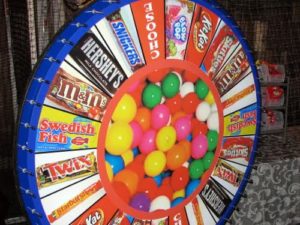 If you would like help planning your carnival event and finding all the best balloon decorations and accessories, visit us online to learn more!